Call 850-516-4759 Anytime!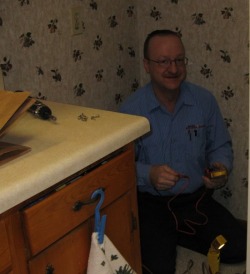 David's Appliance Service has been in business since 2001, providing Quality appliance repairs for the residents of Pace, Milton, and Pensacola, Florida. Owner David Cook has over thirty years experience in repairing residential kitchen and laundry appliances. Don't replace that broken appliance before you make a call to David. He will be happy to advise you on the feasibility of repairing the product. Repairs are usually much cheaper than replacement, so call David today!
---
What our customers have to say...
"My property manager works with David and he has come over twice, once for the dishwasher and again for the clothes dryer. Both times David has been very easy to talk to, is easy to schedule with, stays in touch and came within 15 minutes from me first contacting him about the dishwasher. He clearly knows his stuff, works cleanly, is professional, and provides great services that I can count on to last."